Som eg skreiv i min siste blogg ville eg prøve keto dietten i ein periode. Grunnane var ymse, men vektnedgang, eller rettare sagt få bort nokre kilo fett var hovudmålet. Nå etter nesten 4 veker på «dietten» så tenkte eg at det kunne passe å dele mine erfaringer så langt
Oppstart
Eg hadde så og sei tømt kjøleskapet for nei mat, og fylt opp med egg, bacon, rømme, smør, salat «you name it» mykje god og kraftig mat som kunne passe inn i denne dietten. Starta friskt med ein stor baconomelett av 5 egg, fylt med ost til frukost. Til lunsj ein stor salt, og grilla elgkjøtt med fylte champignon og mykje salat til middag. Ein variasjon av denne menyen gjekk bra dei fyrste 3-4 dagane, men så vart det ikkje så freistande med frukost lenger. Var på ingen måte svolten om morgonen lengre, så frukosten vart då forskuva til lunsjtid, to måltid til dagen vart då innført.
Ketoflu?
Hadde nok eit snev av dette, men hadde lest meg opp og prøvde alle råda for å unngå den. Det er vist fyrst og fremst dehydrering og saltmangel, som forårsakar denne tilstanden. Så ei lita teskei med salt eitt par gonger til dagen, og mykje vatn/Farris vart inntatt, rundt 4-5 liter til dagen. Etter to dagar viste ketostixsa at eg var på veg inn i ketose, og det var bra utslag etter 4-5 dagar.
Vekt
Vektnedgang var som før nemnd hovudmotivasjonen for å prøve denne dietten, så kva er resultatet etter 4 veker? Vekta gjekk raskt ned, nesten 3 kilo fyrste veka. Men kroppsanalysa på vekta viste ein fett reduksjon på 1,5 kilo. Muskel og vannprosenten hold seg stabil, så den resterende vektreduksjonen var nok mest glukose i muskler og i lever. Dei neste vekene har vekta gått litt opp og ned dag for dag. For å ha så likt resultat som mogleg veger eg meg kvar morgon på mest same tid, og trenden er god. Nå etter 4 veker er vektnedgangen på 6,1 kilo, noko som eg er svært fornøgd med. Kroppsanalysa viser ein fett reduksjon på 4,1 kg. Muskelmassen har gått ned 0,8 kg, mens vannprosenten er stabil. Resterende nedgang er vel som nemnd tidligere glukose som har vore lagra i kroppen.
Ketodietten
Har dei siste vekene bruka ein del sosiale medier for å få mest mogleg info om denne dietten. Er veldig mange oppskrifter å finne, og som vanleg har Pinterest mykje bruka. Ein podcast og Youtube kanal med Dr. Eric Berg har gjeve meg mykje info, han snakkar ikkje om keto som ein diett, men som ein livsstil(endring). https://www.youtube.com/user/drericberg123 Det er då særleg i kampen mot diabetes, høgt og varierande blodsukker som denne viser seg svært effektiv mot. I tillegg så meiner ein at både auka energinivå, betre fokus og klarere i tankene er ein effekt. Filosofien er at me frå naturens side ikkje er skapt til å bruke karbohydrat/sukker som energikjelde, men det er fett som me skal bruke til det. Dette forde karbohydrat ikkje kan lagrast i kroppen i noko større grad, men vert brukt opp med ei gang. For å effektiv bruke og regulere blodsukkeret så bruker kroppen insulin, og til meir sukker ein har i kosten, til meir insulin vert brukt. Dette meiner ein forklarer den auka mengda med insulinresistens i den vestlege verden.
Fett derimot lagrast i kroppen og ein kan som me alle veit og ser rundt oss, ha reservoar for mange veker og månader lagra. Når ein då går over i ketose på grunn av den daglege karbohydratmengda uteblir, så får kroppen beskjed om at ein er på veg inn i ein periode med mindre mat. Dette vil ha den effekten at ein etter nokre dagar ikkje har sultfølelse, men kan fokusere på det som skal til for å overleve. Som den arten me er i frå evolusjonens si side, så må me ut å jakte. For å gjera det effektivt så må me ikkje minste musklar, derfor vil ein på ketodiett i liten grad miste muskelmasse. Ein anna effekt er at ein får meir energi, er meir fokusert og klartenkt. Dette for nettopp vera mest mogleg forbered til å ta eitt byttedyr når sjansen er der.
Intermittent Fasting
Etter desse vekene har eg gjort meg nokre erfaringar. Eg er i svært liten grad svolten, og kan gå til langt utpå ettermiddagen før eg tar mitt fyrste måltid. Har etter dei fyrste 4 dagane praktisert Intermittent Fasting 16/8. Dette vil sei at ein faster 16 timar, for så å spise den maten ein treng iløpet av ein 8 timars periode.
Korleis fungerer så det?
For meg har dette fungert bra, ofte har fasten vart lengre, og ein del dager har det bare blitt eitt måltid til dagen. Med eitt måltid til dagen så sparer eg ein del tid på å lage mat, og det er så og sei umogleg å overspise. I tillegg så får ein mange av fordelane som ein har med tradisjonell fasting. Ein del fordelar som er nemnd om ein praktiserer Intermittent fasting er;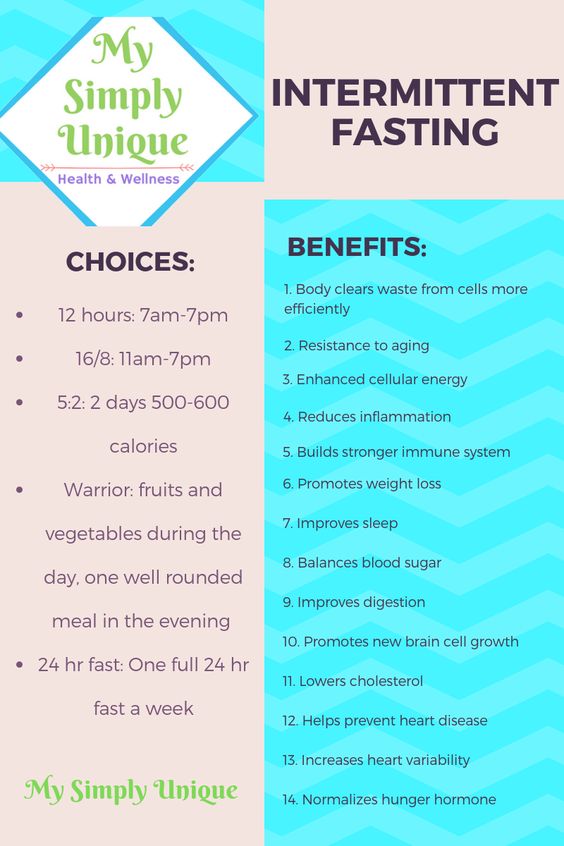 Dette er nokre av dei oftast nemnde fordelane ein finner om ein søker på nettet. Dette er som ein ser mange av dei same fordelane ein seier keto diettent har, så det å kombinere desse to vil derfor vera heilt topp. https://www.dietdoctor.com/intermittent-fasting
Kosten
Kva har så menyen vore desse vekene? Eg har ete ein god del egg i ymse former, men mest omelett. Eitt par speilegg, ein avocado med litt olivenolje over, og litt grovt salt/pepper over, har ofte vore fyrste måltidet. Mykje salat i ymse former har det også blitt, feta ost og oliven er ein slager.
Til middag som er hovedmåltidet har det blitt mest viltkjøtt, noko som passar bra med tankane eg delte i ein tidlegare blogg «Kjøttetar». Har greidd å få meg fiskemiddag eitt par gonger i veka. Elles så har fantasien blitt utfordra for å finne diverse spennande tilbehøyr. Men som oftast har eg bruka brokkoli, alle typar salatar, tomat, lauk, champignon, paprika, agurk, oliven, diverse ostar, rømme og sjølvsagt olivenolje.
Har ikkje vore noko særleg lysten på snacks, men har alltid ein bolle med nøtter ståande framme. Der har eg ei blanding av valnøtter, mandlar, hasselnøtter og cashewnøtter, ein neve med det har det då blitt nokre gonger. I tillegg så har det gått med ein del heimelaga Beef Jerky av rein og elgkjøtt. For meg har dette fungert svært bra, og eg er på ingen måte lei dette kostholdet.Det har faktisk bare fått meg meir skjerpa på å finne nye kombinasjonar og oppskrifter. Her er som alltid Pinterest ein god følgesvenn. Når det gjeld drikke så har det i vekene vore kaffi, vatn og farris. Som regel 3-4 liter til dagen.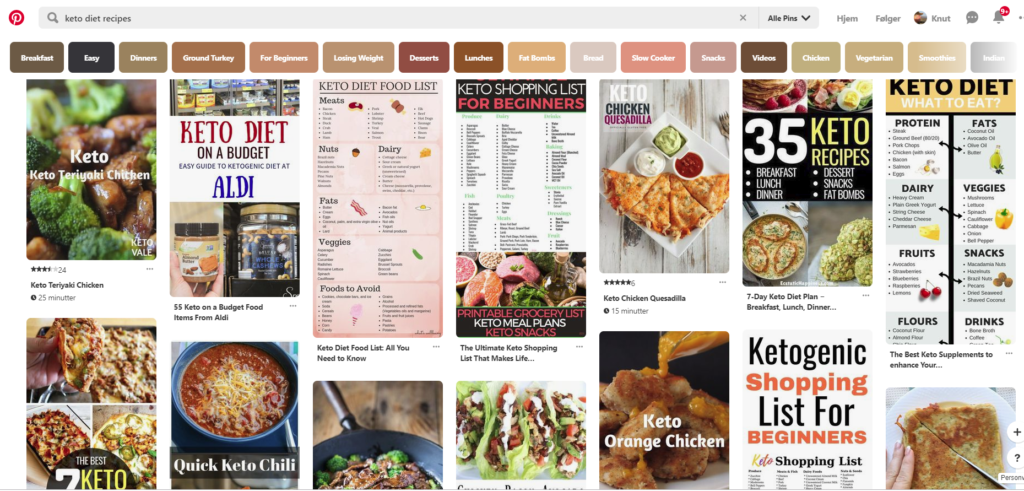 Angående alkohol så har eg fått nokre nye erfaringer. Vin med lite sukker er det ein bør/kan drikke, har då sett at dei mest solgte vinene her i landet ofte har svært mykje sukker. Sjølv har eg nå valgt viner med 3 gram eller mindre sukker. Vanleg øl er fy, fy på keto men Lite utgåvene kan gå i svært moderate mengder. Heldigvis er eg meir glad i vin enn øl, så det har gått greitt. Som eg hadde lest så tåler ein mindre alkohol når ein er på keto, noko som også er min erfaring.
Trening
Når det gjelder trening og energinivå, så var det ein liten nedgang dei fyrste dagane, noko som nok tyder på eit snev av ketoflu. Men når kroppen hadde kome i ketose så har energinivået vore på topp. Har kjørt eitt opplegg med 2-3 økter styrketrening, og 3 kondis økter i veka. Energinivået har som sagt vore bra, og joggeturer på rundt ein time har vore utan problem. Kan nemne at eg har brukt pulsklokke ein del dei siste åra. Har hatt ein makspuls på 182 bpm, men greidde å makse den til 184 bpm nå for litt sidan, dette mens eg er på denne dietten.
Ein god venn driver eit firma som blant anna selger hjartestartere var nok litt bekymra for helsa mi, då eg var rundt 25 kg tyngre en det eg er nå. Han gav meg derfor ein blodtrykksmålar, og bad meg sjekke det av og til, noko eg har gjort. Har derfor dei siste 7-8 åra målt blodtrykket omtrent ei gong i månaden. Det var som ein skulle tru høgast når eg var tyngst og hadde då eitt snitt på 130 over 89 med ein kvilepuls på 60. Dette har gått gjevnt nedover i takt med redusert vekt og betre kosthald. I fjor følte eg meg i relativt god form og hadde då eitt snitt på 119 over 80 med ein kvilepuls på 55. Dette har også holde seg utover vinter og våren i år, men så tok eg ein test etter eitt par veker på keto. Fekk å desse tala 111/74/58 noko som er det lågaste eg har målt desse åra. Tok så ein ny test for moro for nokre dagar sidan og fekk eitt endå betre resultat 107/73/55 Om dette er tilfeldig eller eit resultat av keto kan eg ikkje sei, men det vert moro å fylje med framover.
Oppsummering
Den fyrste månaden på Keto diet har gjeve meirsmak. Eg har fått meg ein del nye erfaringar, og blitt betre kjent med kroppen min. Det har ikkje vore noko problem og fylje dei eitt slikt kosthald for min del, eg vil derfor fortsette med dette framover.Vert spennande å sjå korleis eg vil fungere utover hausten når det vert nokre lange dagar på jakt.
Det er i alle fall positivt at eg har noko ekstra motivasjon for å jakte slik at eg kan ha rikeleg med viltkjøtt i frysaren til vinteren.